How Can You Cool Your Home With Blinds During a Heat Wave?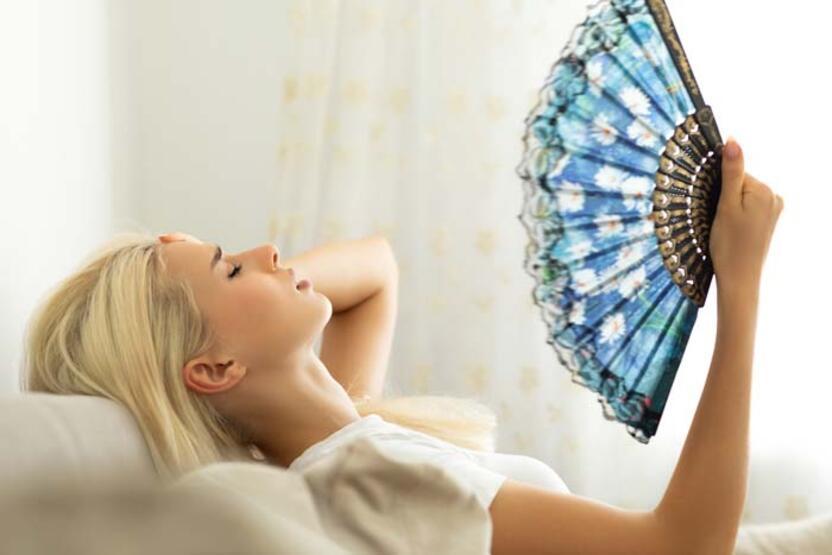 Better insulated homes and blistering hot summers mean the sun's rays become trapped, causing the building to overheat. Temperatures in some buildings are even reaching 30 degrees before midday, yes!
Of course, we all want to cool our homes down, feel comfortable, and sleep well. So lots of us are resorting to running air conditioning and floor fans around the clock, causing energy bills to skyrocket.
Looking at average household energy usage over the course of a month, MoneyTransfers.com reports running air conditioning during the heatwave could increase your energy bills by a massive 123% per month.
In this article, we will guide you on the simple, cost-effective solution of using your blinds to intercept the heat and reduce the need for costly air conditioning and using fans to cool down.
How to use your blinds to keep your home cool?
You can help prevent excessive heat gain by blocking or reflecting the sun's rays. To do so, close your blinds during the day when the sun is out, especially on windows where the sun shines directly. Once the sun has set and it starts to cool down outside, you can open your blinds before bedtime to let the now cooler air circulate.
If you have dark coloured blinds in your home, our advice differs. We recommend keeping dark blinds open during the hottest parts of the day, as they will attract the sun and cause the blinds and windows to overheat.
Another top tip is to keep your windows closed during the hottest parts of the day. People automatically assume they should open their windows when it gets too warm. However, in super-hot temperatures like the latest USA heat wave, it's best to keep the windows closed when the sun is out and open when the sun sets. However, when it's time to go to bed, ensure your ground-floor windows are closed for security.
Which colour of blinds are best to keep your home cool in fall?
Light-coloured blinds, particularly white are the best choice for keeping your home cool in summer. Dark coloured blinds, especially black blinds, can have the opposite effect. They'll do their job in terms of privacy and light control, but black blinds will fail when it comes to helping regulate the temperature in summer. The dark colour will attract the sun and could potentially add to overheating.
White or light-coloured blinds are the best choice all year round. They won't attract the intense summer sun and will still be effective in winter at helping to retain the heat when used correctly.

Which type of blinds are best to keep your home cool in fall?
All blinds have different thermal and opacity properties, making some more superior at blocking the sun and cooling your home than others. Here we will give our expert opinion on the best blinds to cool your home in Fall.
Blackout blinds are one of your best options as they prevent sunlight from passing through the opaque fabric and from the room getting too hot. A customer favourite for bedrooms, blackout blinds will not only allow you to sleep at a comfortable temperature but also block any light seepage so the room is pitch black to create the ideal sleeping environment for you and the wider family.
Maybe you work irregular patterns or night shifts and must sleep during the day. Blackout blinds are the perfect choice, especially during heat wave temperatures, which have been breaking records in the early afternoon.
Blackout blinds are available in various styles, including aluminum blinds, vertical blinds, faux wood blinds, roman blinds and wood blinds.
Love All Your Options
That's it from us!
Contact our nearest dealer in your area!
Illinois , Wisconsin , New Jersey , Ohio and Maryland
We hope this article clarifies how to use blinds to help cool your home, which blinds are best to beat the summer sun and reduce your energy bills. If you did find this article helpful, please consider sharing it and spreading the love.